1.6.0 – For all versions of Windows

– Mirror #1 MajorGeeks.com
How does the Tweaking.com – svchost.exe Lookup Tool work?
Tweaking.com – svchost.exe Lookup Tool is another tool created for computer techs or users needing extra information.
If you have ever noticed svchost.exe in your task manager taking a large amount of memory or high CPU, you wonder what it belongs to. svchost.exe is used to run certain services in Windows.
With this tool, you can see all currently running svchost.exe on the system and what service each one belongs to.
You can now see which service is giving you trouble 🙂
As an added feature, you can view detailed information about the service right from the program.
This is a portable self-extracting exe file. You can extract the files using any zip program, such as 7-Zip.
Screenshots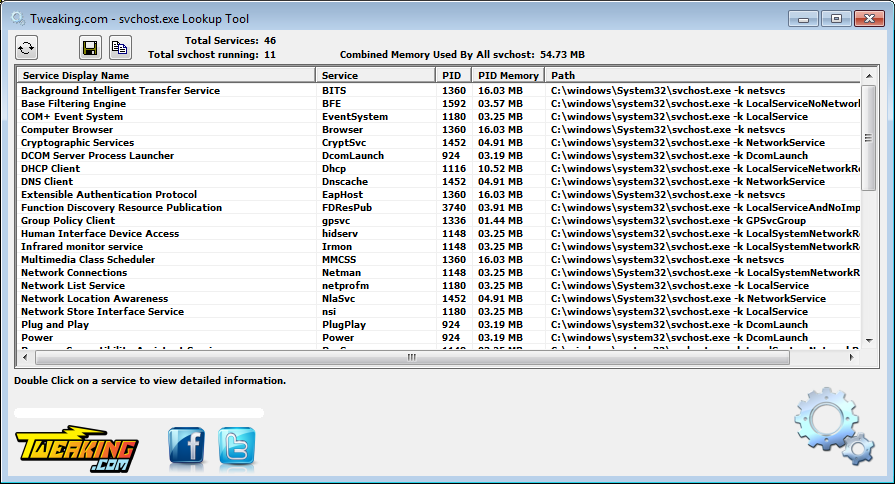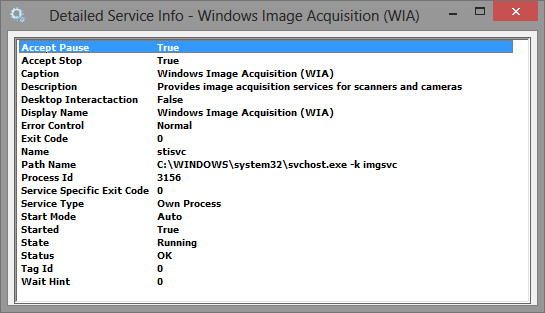 Shane Croft
Verified at:
07/07/2023 07:48
Shane is the former creator of most Tweaking.com tools.He's been addicted to Windows computers since 1995, but still craves to learn Linux and Apple as well. Highly experienced in Visual Basic 6 since 2000, Shane Croft moved to .NET and developed several other tools such as CleanMem, PortForwarding, Simple Ping and more. Find more about him at www.pcwintech.com/about
Read Full Bio