Tweaking.com – Technicians Toolbox is a collection of powerful tools developed by technicians to help both the professional technician and the home user.
The Technicians Toolbox aims to have all the diagnostic tools you need handy and in one place. Many tools have options, controls, and features to give you as much functionality and reporting as possible.
This set of tools has been built to make certain repairs, cleanup, and diagnostic tasks easier, faster, and more efficient.
---
---
We have an extensive Tweaking.com – Technicians Toolbox Online Help File, which we encourage you to read. You can also view the tips & tricks section of the program's help file to get more ideas on how this program can best suit your needs.
Included Tools
Run As System Account: The SYSTEM account is even more powerful than the Administrator account. With this tool, you can start any program as the system account, such as Regedit or Explorer.
Monitors: CPU Monitor, Drive Monitor, Memory Monitor, Network Monitor.
Quick Tools: Built-in quick shortcuts to commonly used Windows Programs)
Take A Screenshot: With clipboard, image, and multi-monitor support.
Check Disk At Next Boot: Gracefully set a drive to be scanned and repaired at the next boot-up of Windows.
Networking Diagnostics: Enhanced and reportable Netstat, Network Information, Static IPv4, TCP & UDP Stats, IP Subnet Calculator, IP Address Scanner, and more.
Manage Windows Users: Manage Users and groups from one interface. Create a New Windows User. Manage User Account Properties, Manage Groups and Group Properties, Create New Windows Group and a potent Bulk Manage Users Tool
Delete, Move, Or Rename Locked Files At Bootup: Very handy for removing stubborn programs and viruses.
Svchost.exe Lookup: Have you ever noticed svchost.exe in your task manager taking a large amount of memory or high CPU, and you wonder what it belongs to?
Process Information
List Windows Services
List Windows Services Safe Mode
Windows Shutdown Timer
…. And more
This program and most of its tools are free for personal use. The Pro version is required in a professional / repair shop environment and has a few extra features including auto updates and appearance changes. For our changelog, look here: Change Log
Screenshots
---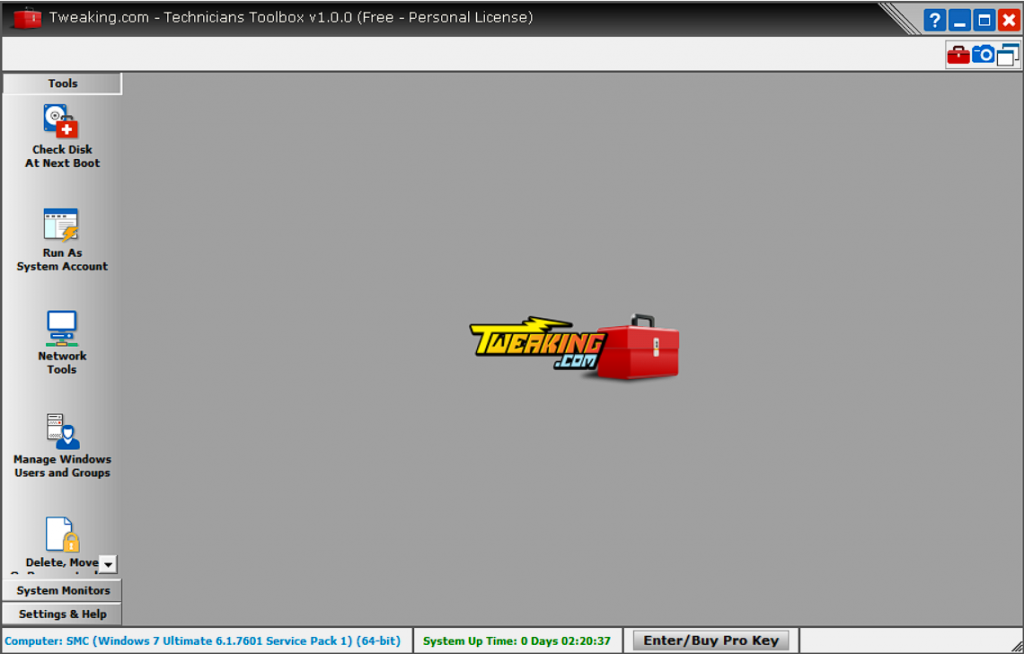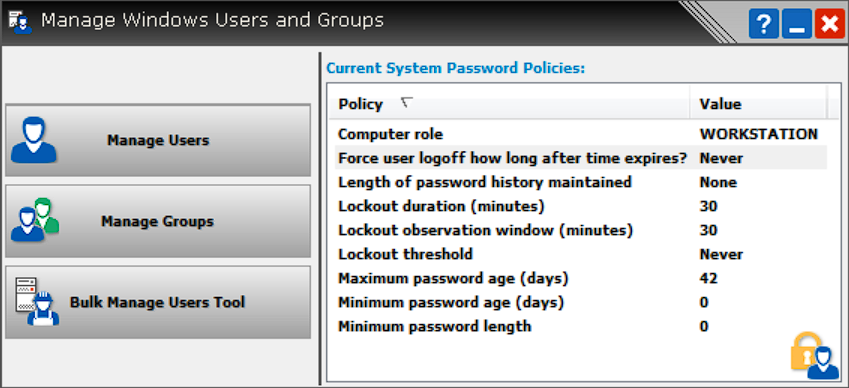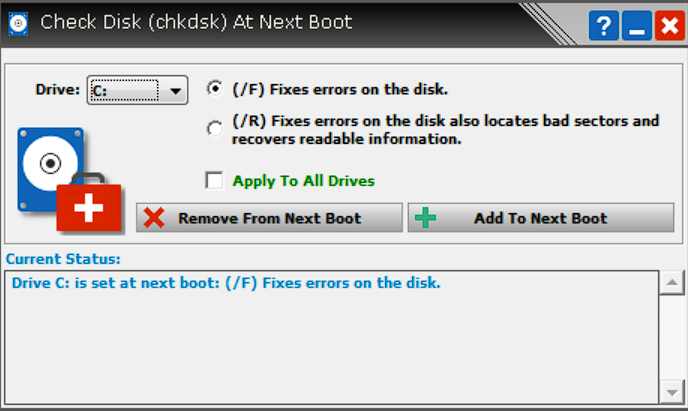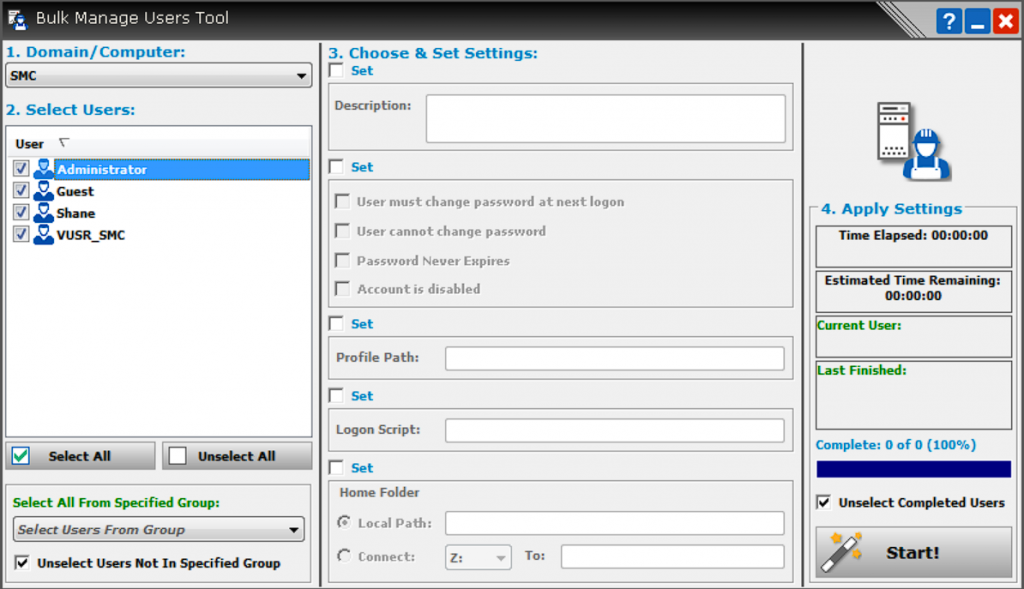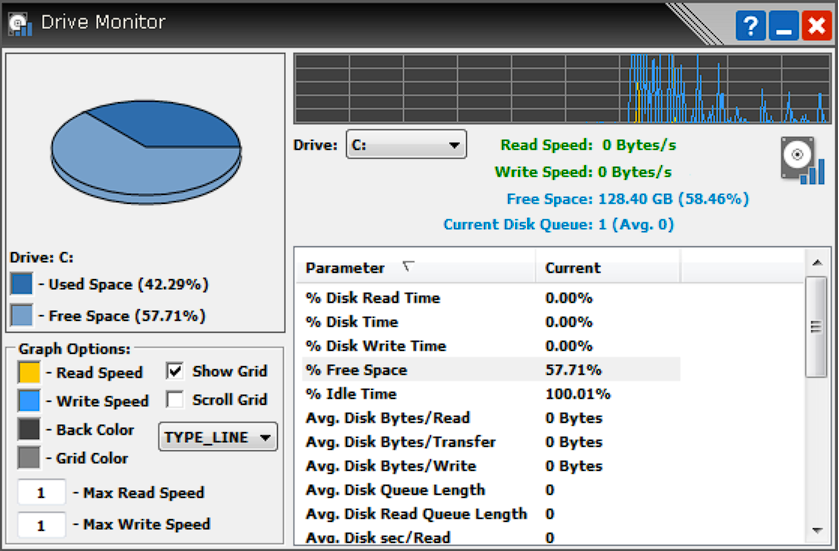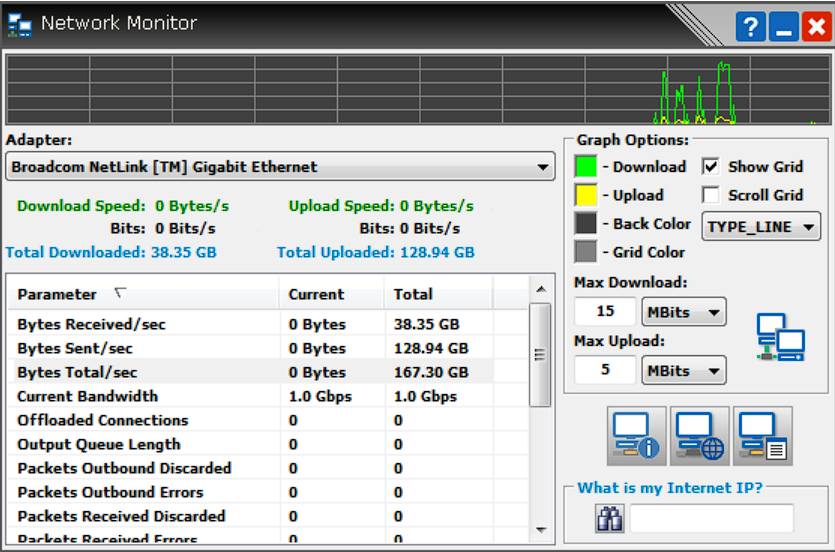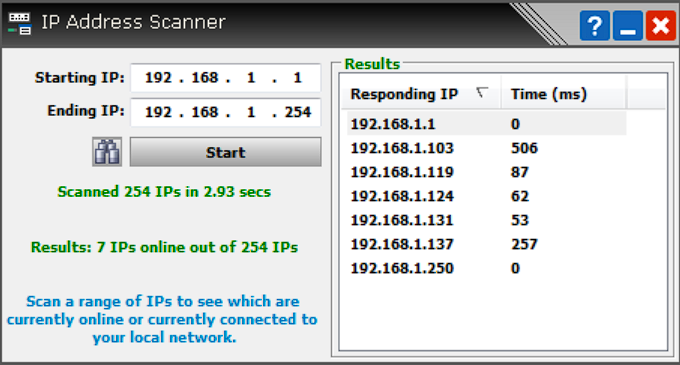 Shane Croft
Verified at:
07/07/2023 07:48
Shane is the former creator of most Tweaking.com tools.He's been addicted to Windows computers since 1995, but still craves to learn Linux and Apple as well. Highly experienced in Visual Basic 6 since 2000, Shane Croft moved to .NET and developed several other tools such as CleanMem, PortForwarding, Simple Ping and more. Find more about him at www.pcwintech.com/about
Read Full Bio