If you used the Tweaking.com – Block IP Tool to block IPs on your system and need to unblock some of those IPs, follow this guide.
We will discuss all the details of this situation and offer you a quick method to resolve it once and for all, so make sure to read the entire guide.
How can I remove IPs from the IPSec added by Tweaking?
Open the MMC.
Go to File and then choose Add snap-in.
Click the Add button, choose IP Security Policy Management, and click the Add button again.
Choose Local Computer and then click Finish to complete the process.
Click Close and then click OK.
A list presenting you with IPs blocked by Tweaking will appear. Double-click it to edit the information.
Double-click the IP Security Rules option to edit the respective information.
Edit the list under the IP Filter List section by choosing the IP you want to remove.
To do so, select the IP you need, and click the Remove button.
As you can see from the method described above, it has never been easier to revert your IPs blocked using the Tweaking Block IP tool.
Please make sure to follow the method exactly to avoid any complications.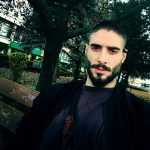 Vladimir Popescu
Verified at:
07/03/2023 10:31
Vladimir started writing articles about Windows because he has a natural interest in this topic, and he has been an avid professional user with more than 15 years of experience. He's also been writing for WindowsReport.com, MSPoweruser.com and present in various other online publications on matters related to Windows and Windows servers.
Vladimir enjoys practicing Crossfit and making art when he's not creating top articles with in-depth information.
Read Full Bio