This program and most of its tools are free for personal use. The Pro version is required in a professional / repair shop environment and has a few extra features including auto updates and appearance changes.
---
The Pro version has a few extra features and can be used in a corporate environment and for those who wish to help support the program.
Benefits of Pro License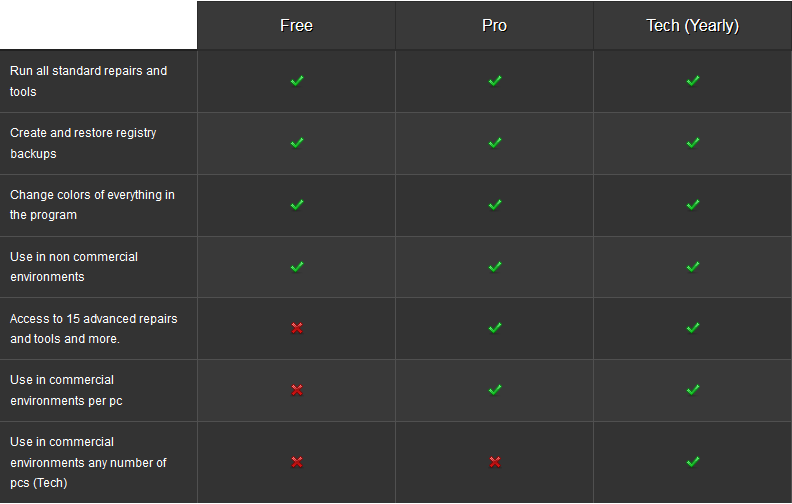 Advanced repair tools – access to numerous sophisticated repair tools not included in the free edition. These programs provide more thorough and potent fixes for various computer problems.
Enhanced system optimization – provides more options and settings, including registry cleaning, disk defragmentation, startup management, and others, to optimize your computer's efficiency.
Automatic updates – includes automatic updates, ensuring you have access to the most recent enhancements, bug fixes, and new features. This assists in automatically maintaining the security and optimization of your machine.
Priority customer support – Pro members receive priority customer service, so if you run into any problems or have any queries, you'll get quicker and more specialized help. If you depend on Tweaking Repair to keep the performance of your computer up to par, this might be advantageous.
Exclusive features – These features could give you more customization options, sophisticated system tuning skills, and specialized tools for particular jobs, giving you a more comprehensive range of solutions to solve different computer issues.
Ad-free experience – removes any ads that might be present in the free version. Fewer interruptions and distractions while using the software can improve your overall user experience.
No yearly cost; pay once, and you are done – Pay once and own the Pro version of the software for a lifetime.
Pro Version FAQ (Please Read Before Buying):
Q: How soon will I get the Key code, and how do I get the Pro version?
A: The system is automated, so as soon as your order is complete, you will have the license code on the screen, which will be emailed to you shortly. In the program, you can click the Enter/Buy Pro Key button and input your name and key code. Please be aware that the key code is case-sensitive, so it is best to copy-paste the code as it was given to you. Once you enter the name and key code, close the program and reopen it. If you added the info correctly, you would see it says Pro Version in the program's title bar.
Q: If I want the Pro version, do I need to buy a license for each computer?
A: No! The Pro version is a per-tech/user license. So basically, you can transfer it on your thumb drive and use it on as many computers as you like. The Pro version is forever yours. If you run a computer shop or own multiple tech items? Then we ask that you buy the Pro version for each piece of technology.
Q: Can I get a refund?
A: Normally, No. Mainly because once you have a key code, we can't take it back. All the repairs are free and will stay free, so please decide if you want or need the Pro features or to help support the program. However, if you are unhappy with the program and can't improve it, we will refund you.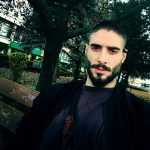 Vladimir Popescu
Verified at:
07/03/2023 10:31
Vladimir started writing articles about Windows because he has a natural interest in this topic, and he has been an avid professional user with more than 15 years of experience. He's also been writing for WindowsReport.com, MSPoweruser.com and present in various other online publications on matters related to Windows and Windows servers.
Vladimir enjoys practicing Crossfit and making art when he's not creating top articles with in-depth information.
Read Full Bio