Tweaking.com – Technicians Toolbox Change Log.
v.1.2.0
Updated IP Address Scanner with the ability to also pull the reverse IP (Host Name) of the IPs it finds.
Updated the delete services command that auto applies administrator permissions to the service before deleting it, this way the program will have the needed permissions and also keep the user from having to set the permissions first.
Updated the title bar and got rid of the fit to screen button and have the normal maximize button. This is also the updated title bar used in the other programs on the site, such as Windows Repair.
Replaced the old SetACL exes with the newer ManageACL exes.
Updated all controls to the newest versions.
Multiple code tweaks and improvements.
v1.1.0
Added new tool "File Type Count"
Code changes and improvements.
v1.0.1
Fixed bug where background logo wouldn't save when changing it.
Added Unicode support to all the registry commands.
Multiple bug fixes and code tweaks.
Updated and changed the programs default colors.
V1.0.0
First Release..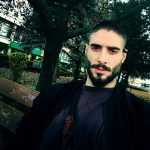 Vladimir Popescu
Verified at:
07/03/2023 10:31
Vladimir started writing articles about Windows because he has a natural interest in this topic, and he has been an avid professional user with more than 15 years of experience. He's also been writing for WindowsReport.com, MSPoweruser.com and present in various other online publications on matters related to Windows and Windows servers.
Vladimir enjoys practicing Crossfit and making art when he's not creating top articles with in-depth information.
Read Full Bio