For many of us, there's no more awful experience than facing a malfunctioning computer, especially when the tools built to address the problems don't deliver a fix.
Having grappled with this situation many times as a Windows user, I remember the anticipation of running the Windows 10 Startup Repair Tool, hoping to swiftly resolve issues, only to be met with unexpected snags. You're not alone, and in this guide, we'll explore the reasons behind the tool's occasional failures and provide tested solutions.
Why is Windows 10 Repair Tool not Working?
The most widespread causes of this common problem include:
Corrupt System Files: The Repair Tool requires specific system files to operate. If these are compromised, the tool may malfunction.
Incompatible Software: Third-party software, particularly those deeply integrated with Windows, can impede the Repair Tool.
Insufficient Disk Space: For effective operation, the Repair Tool needs adequate disk space to generate necessary temporary files.
Faulty Boot Configuration Data (BCD): Anomalies in the Boot Configuration Data can restrict the tool's access to essential partitions or files.
Outdated Tool Version: An archaic Repair Tool version might not be congruent with the Windows 10 edition you're using, leading to repair discrepancies.
I have researched in over 15 forums to see which solutions are more widespread by the users and recommended to the community and gathered them into a single list for you.
How to resolve Windows 10 Repair Tool not working on my PC?
From the simplest to the more advanced, here are seven solutions to combat this issue:
1.Restart Your PC:
Close any open applications on your computer.
Click on the "Start" button (usually located at the bottom-left corner of your screen).
Select the "Power" option.
Click on "Restart."
Wait for your PC to shut down and then power back up. Check if the Repair Tool works now.

2. Run as Administrator:
Locate the Windows 10 Repair Tool shortcut on your desktop or in the Start menu.
Right-click on the Repair Tool's icon.
From the drop-down menu, select "Run as administrator."
If prompted by User Account Control, click "Yes" to grant the necessary permissions.
Try running the Repair Tool again

3.Use Tweaking.com:
Visit Tweaking.com's main page.
Download the "Windows Repair" software.
Once downloaded, launch the installer and follow the on-screen instructions.
After installation, run the program. Before initiating any repairs, it's recommended to read the guide on how to repair Windows boot.
Start a Windows Repair session by selecting the relevant problems you wish to address.
For specific questions or issues during the repair process, refer to the official forum for assistance.

4. Run System File Checker (SFC):
Press the "Windows" key on your keyboard (it looks like a flag) and the letter "X" simultaneously. This will open a quick-access menu.
Click on "Windows PowerShell (Admin)" or "Command Prompt (Admin)" from the menu.
Once the window opens, type in sfc /scannow and hit "Enter."
The System File Checker will now scan and repair any corrupted system files. This process might take some time. Once done, restart your PC.

5. Check Disk Space:
Open "File Explorer" (usually represented as a folder icon on your taskbar).
Click on "This PC" or "Computer" in the left sidebar.
Check the bar beneath your "Windows (C:)" drive. If it's red or nearly full, you need to free up some space.
To quickly free up space, right-click on the "Windows (C:)" drive, select "Properties," then click "Disk Cleanup." Select the types of files you want to delete, then click "OK."

6. Update Windows:
Click on the "Start" button and select the "Settings" gear icon.
Go to "Update & Security."
Click on "Windows Update" on the left sidebar.
If there are updates available, click "Download" or "Install." If it says "You're up to date," then your Windows is already updated.
After updating, restart your PC.

7. Reinstall the Repair Tool:
First, uninstall the Repair Tool. Go to "Settings" > "Apps" > "Apps & features." Find the Windows 10 Repair Tool from the list, click on it, and then click "Uninstall." Follow on-screen instructions.
Once uninstalled, visit the official Windows website or the source where you originally got the Repair Tool.
Download the latest version of the Repair Tool.
Once downloaded, open the installer and follow the on-screen prompts to reinstall.
By understanding the root of the issue and systematically applying the above solutions, you're well on your way to restoring your computer's health.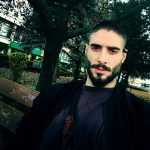 Vladimir Popescu
Verified at:
07/03/2023 10:31
Vladimir started writing articles about Windows because he has a natural interest in this topic, and he has been an avid professional user with more than 15 years of experience. He's also been writing for WindowsReport.com, MSPoweruser.com and present in various other online publications on matters related to Windows and Windows servers.
Vladimir enjoys practicing Crossfit and making art when he's not creating top articles with in-depth information.
Read Full Bio